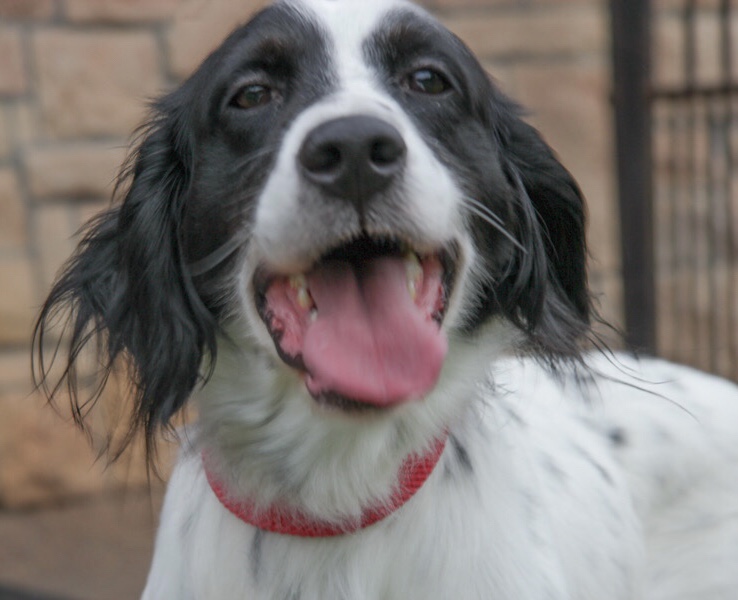 Lovebug Alert! Four year old Rio is a cuddly boy who, in true English Setter style, loves curling up in a lap after hours of patrolling the yard for bird and squirrels. He is people and dog friendly and learns quickly. A home with cats is not recommended.
Rio shares toys well, but will let you know that he wants all the treats. He has one of those great ES "voices" and enjoys conversations. He is quick to pick up on routines and has learned that the first-of-the morning phone call means his Daschund buddy is coming over to play.
Rio sees an open gate or door as an invitation for a dangerous run-about, so Rio needs a home with a Setter-secure fence and people who are super-aware of gates and doors. Like many ES, Rio has good recall in a fenced yard, but once he is on the run, that recall disappears.
Children make Rio nervous, so a home with adults only will make him happy. He is house trained and is working on leash walking.
Rio is fully vetted and ready for his forever home. He is currently in a foster home in Tulsa, OK.